Hello All!
It has been a long time since our last blog post, but today we will fix that! I wanted to share a small bit of a studio tour with you all to see where everything is made! It is hard to catch the studio in a clean enough state for pictures, but today it was clean enough to snap some quick pictures.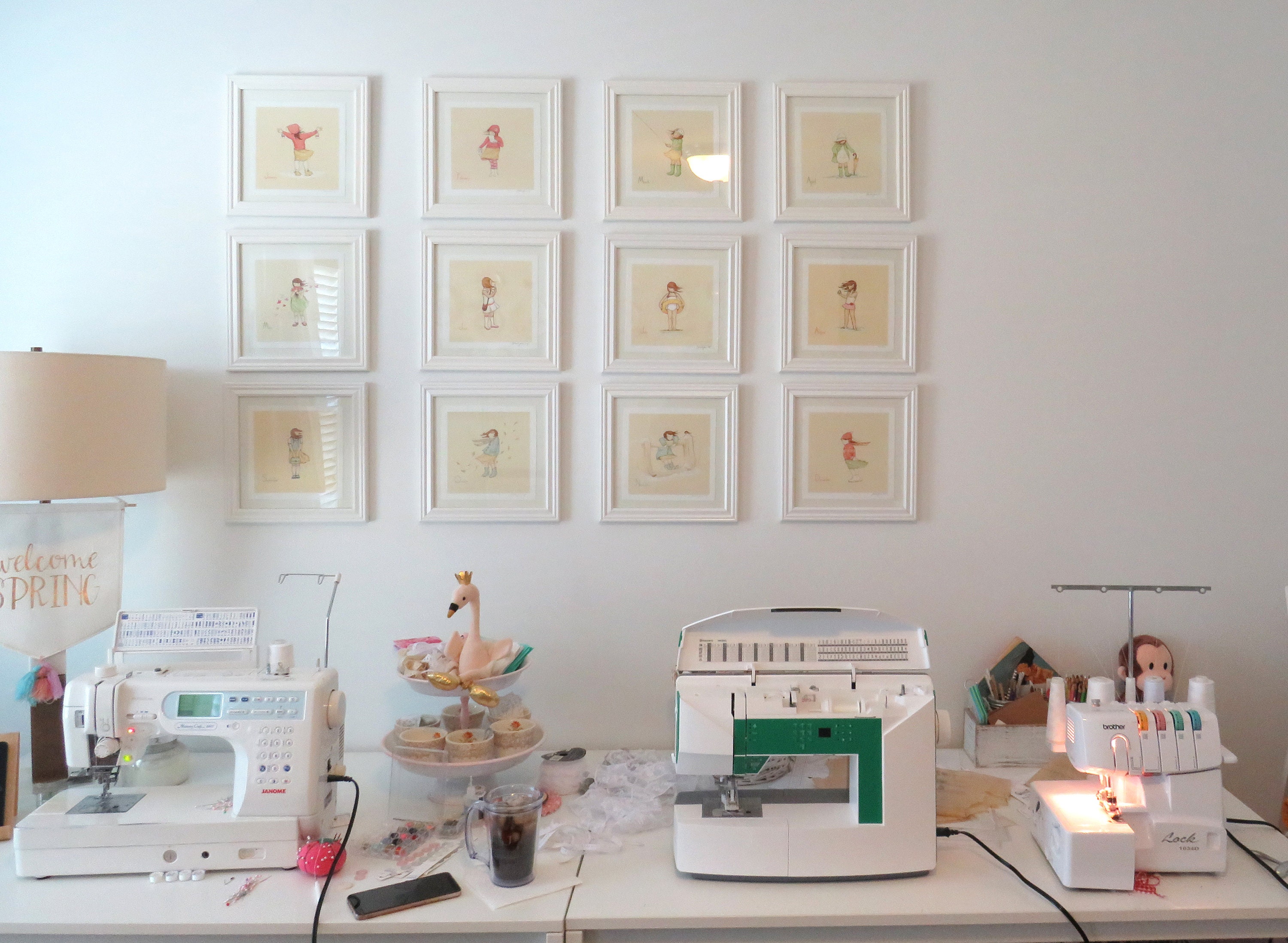 This is where the most of my time is spent, between these three machines. Each machine has a different purpose and they all make the CRC possible! It is mostly clean but also slightly chaotic. Each dress is handmade in this space!
Meanwhile, on the other side of the studio: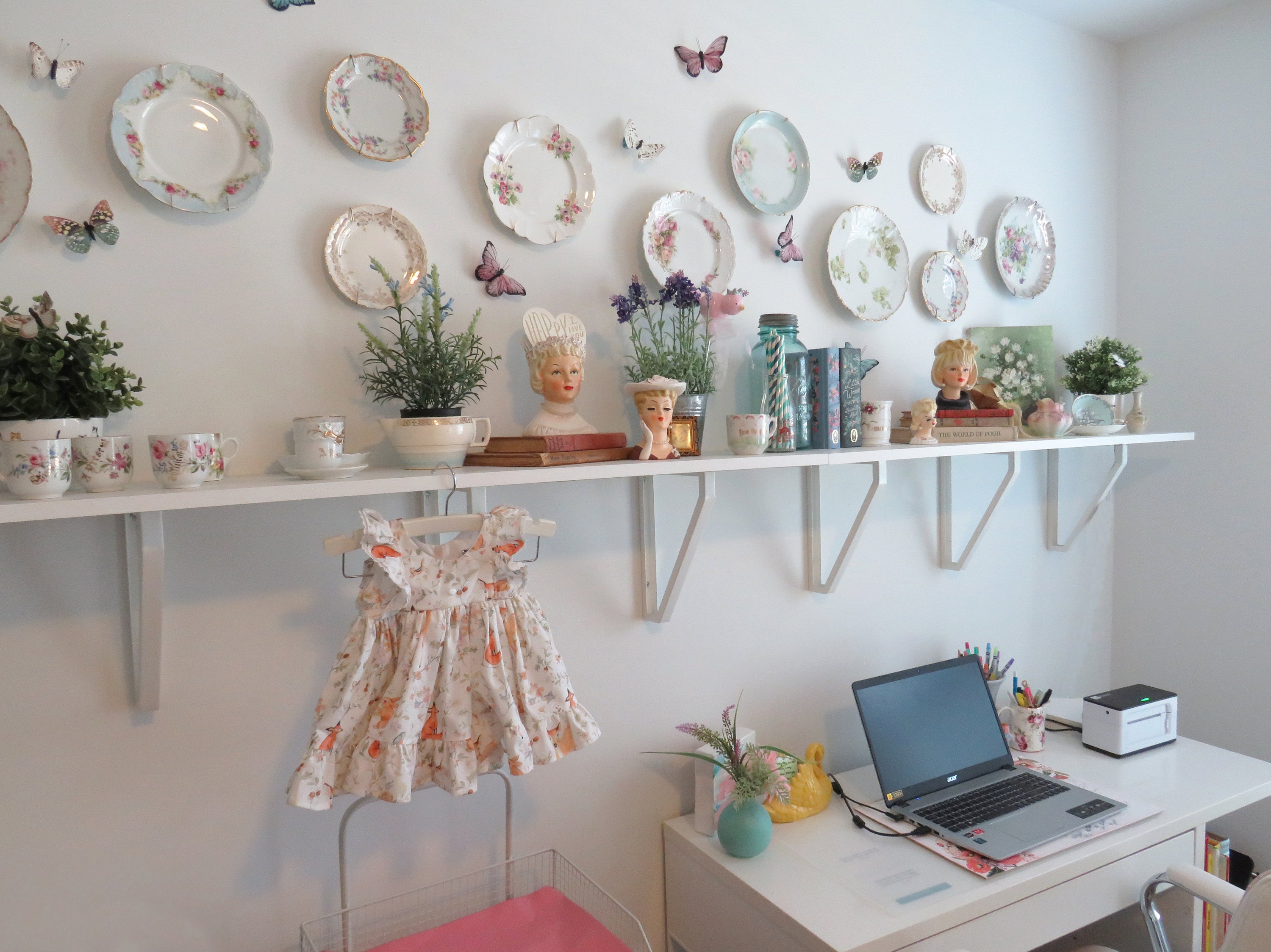 This is the space where orders are processed! It stays a little more tidy on this side of the studio. It is decorated with so many of my favorite things to keep the space cheerful and light. When a new print is finished I usually hang it over here to admire it until it makes its way to the shop!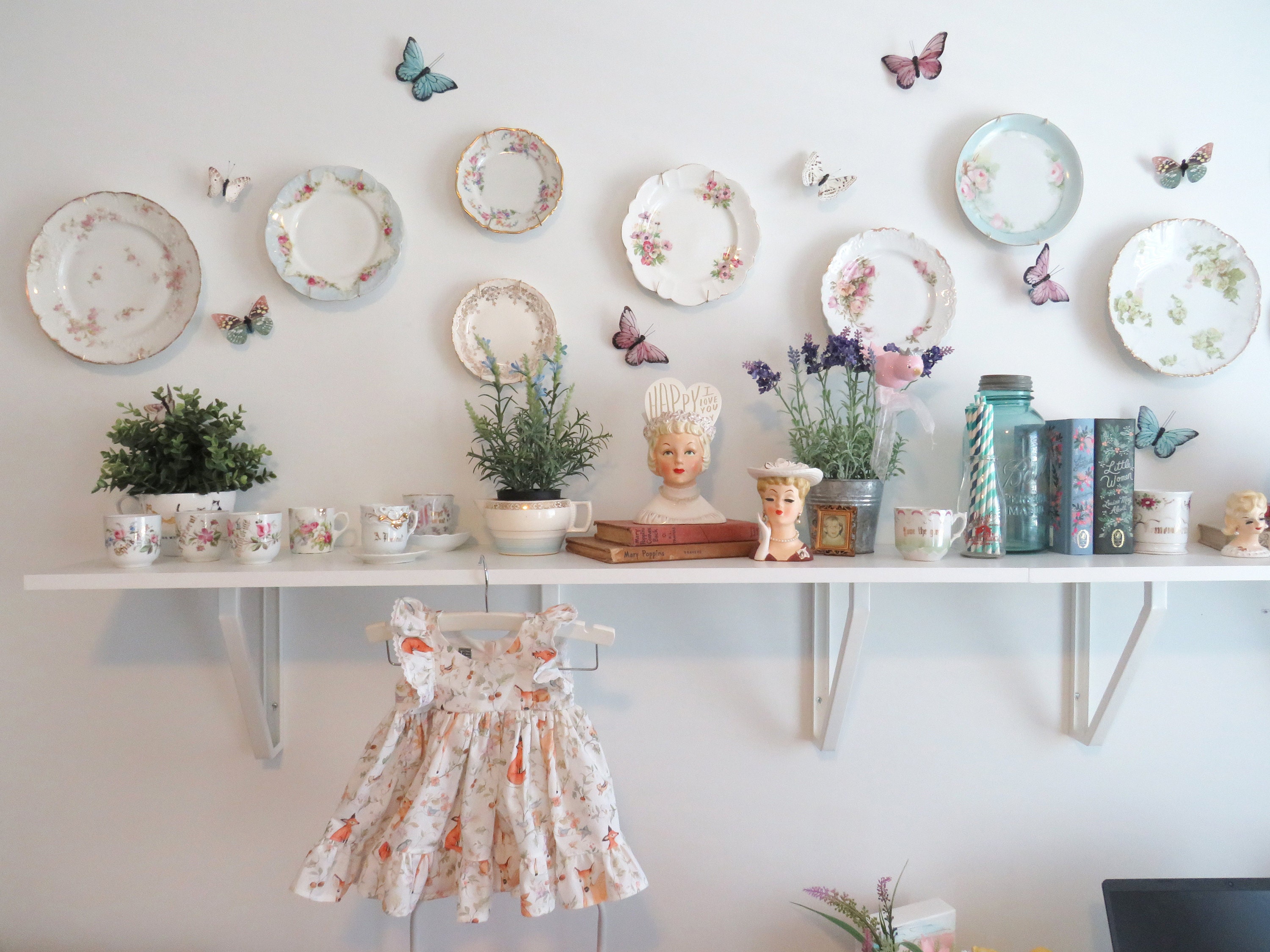 This was just a small insight to the studio, but it captures the essence of a light whimsical studio to keep the creative energy flowing! 
I know it was just a few photos, but I hope you enjoyed seeing a bit of behind the scenes of The Carolina Ruffle Co.!
Fall fabrics are slowly rolling in (though it is hard to imagine in May!), so keep an eye out for a new post here with a sneak preview of fall fabrics, colors, and the introduction of a new style to The Carolina Ruffle Co. lineup!
Exciting things are ahead!
Until then,
-Jules, Owner of The Carolina Ruffle Co.